Pennsylvania State Council Knights of Columbus
COAL Order Form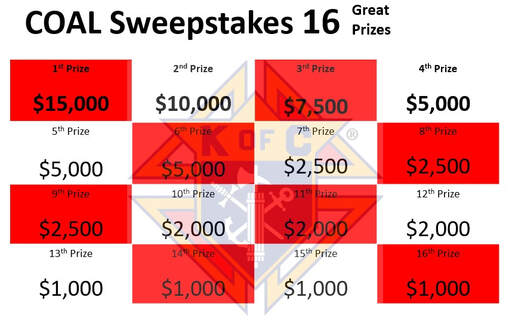 Ordering and Shipping Information
You can order below
or download this
linked form
from the site and send it to Fran O'Hara, 524 Lindsay Street, Ridley Park, PA 19078. We have tickets available and will mail them in November to avoid conflict with the Christmas rush.
Contact one of the chairmen listed below with questions.
Fran O'Hara 610 733 1812 /
coal@delcopa.us
Joe Caromano 610 449 4778 /
joecaromano@verizon.net
.